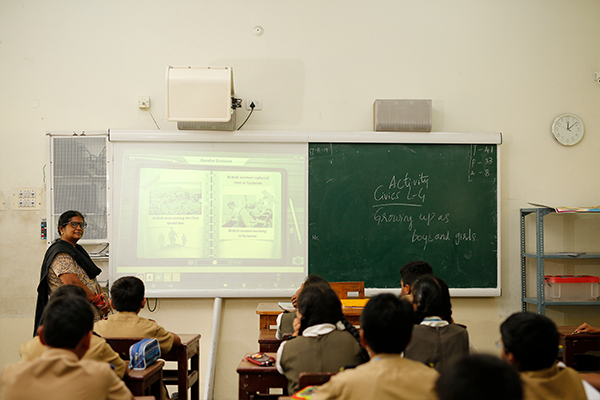 Technology is an ever-changing medium in the world we live in today. So every classroom has a smartboard which helps teachers to bring in more life into everyday lessons. Some benefits of Boards include the increase in interactive instructional tools, create more interest and motivation among students, display attractive graphics, improve lectures with audio-visual tools, provide better instructional materials, and can also cater to individual learning styles. Using smart boards in our classroom helps us stay ahead with technology that makes the education process simpler, varied, and even more productive, thus making the students & teachers Digital Literates.

In a bid to save the environment , the school encourages the students to use public transport. The school has hired four RTC buses which ply on various routes within the city limits to pick and drop the students from various areas
CONTACT OFFICE FOR FURTHER DETAILS. TELEPHONE NO. 7995555105.
| Route no:H-1 | Route No:H-2 | Route No:H-6 |
| --- | --- | --- |
| Route from Hayath Nagar | Route from Lab | Route From Falukunama |
| High Court Colony | Midhani | Falakunama |
| Gayatri Nagar |  Santhosh Nagar | Charminar |
| NGO X Road | IS Sadan | Maadeena |
| Red Water Tank | Singareni Colony | Afzalunz |
| Ganesh Temple | Saidabad Colony | MGBS |
| Panama | Chanchalguda Road | Chadarghaat |
| Chintalkunta Ceek Post | Saidbad Chowrasta | Nimboliadda |
| LB Nagar | Saidbad Police Station | Kachiguda X Road |
| Vasavi Nagar (Astalakshmi) | St Andrews High School | P.F Office |
| RK Puram X Road | Saroor Nagar | Deepak Takies |
| Telephone Colony | Mini Tank Bund | Narayanaguda Under Flyover |
| Snehapuri Colony | Ward Office | RTC X Road |
| Nagole X Road | Venkateswara Colony | MD Office |
| Uppal X Rroad | Saroor Nagar Mandal | VST |
| HPS Ramanthapur | Sai Teja Hospital | Ram Nnagar X Road |
| | HUDA Complex | Rama Nagar Gundu |
| | Kottapeta Main Road | Vidya Nagar |
| | Dishuknagar | Nalla Kunta |
| | Moosarambagh | Fever Hospital |
| | Ambarpet | Tilak Nagar |
| | Irani Hotel | Syndicate Bank |
| | HPS Ramanthapur | DD Colony |
| | Saidbad X Road | Ayyappa Temple |
| | Saraswathi Nagar | Irani Hotel |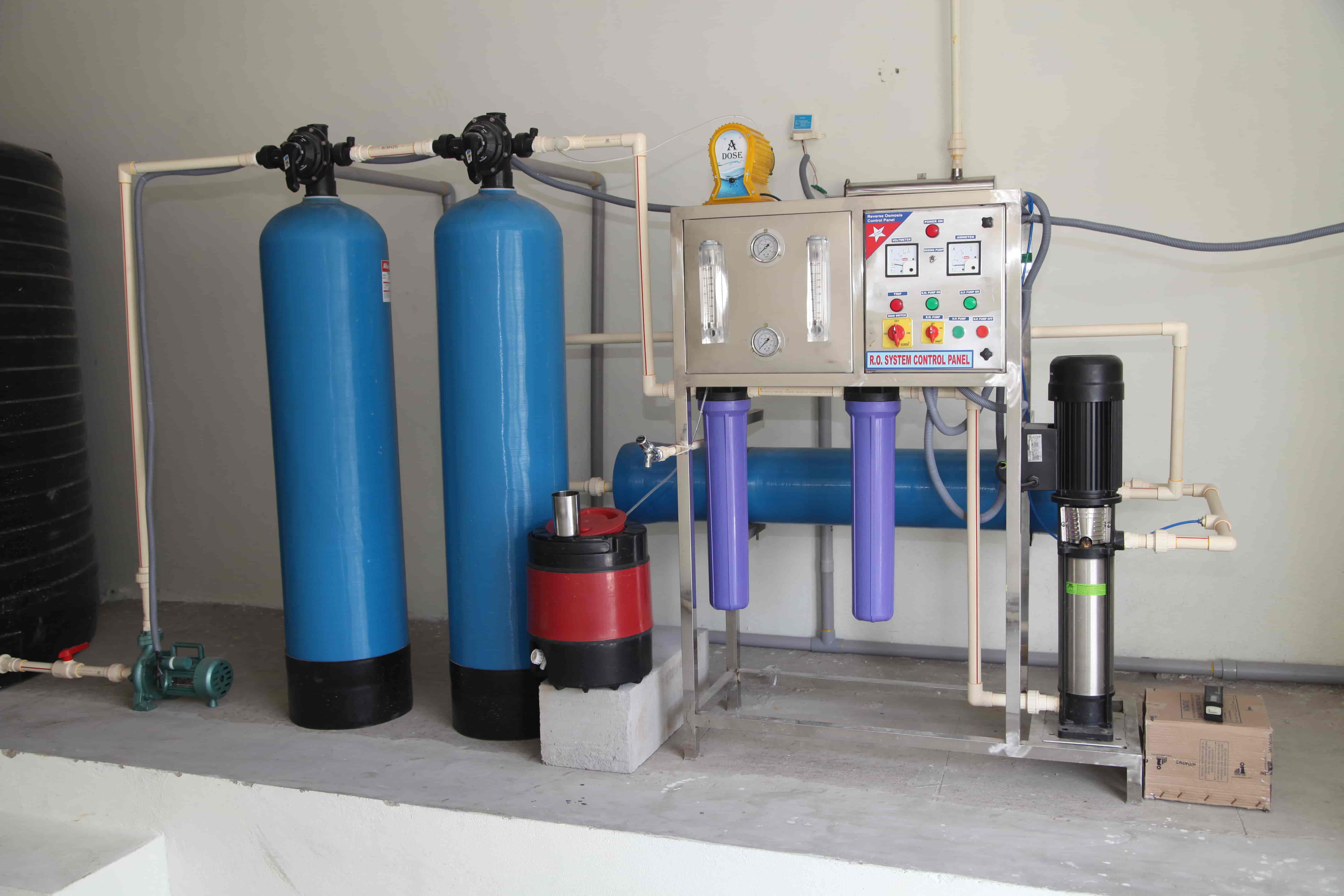 The RO plant, which is one of its first kind, has been set up to meet the water demands of the entire school. It now serves fresh and pure potable water .
"The fondest memories are made when gathered around a table."
Famous for churning out lip-smacking curry puffs, sumptuous sambar, the veg and chicken biryani, the school dining hall provides nourishing, healthy, hygienic, and balanced meals to the students. It can seat 800 students for a sit-down meal. The food is served as per the menu approved by the National Institute of Nutrition, Hyderabad. Both vegetarian and non-vegetarian meals are served. We are proud to say that we bake our own bakery items. Our Roti maker machine is our latest addition.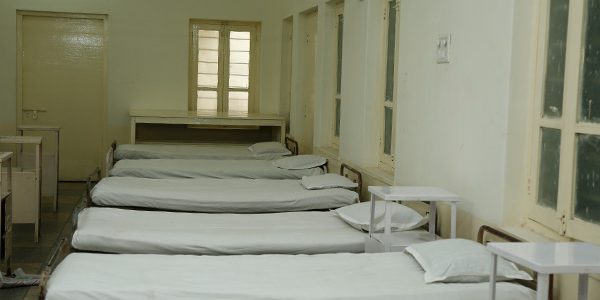 The Dispensary provides preventive and emergency medical care to the students and the teachers. It is adequately staffed with a qualified doctor and two nurses. The infirmary is equipped with 20 beds, required furniture, the latest medical equipment, a consultation room, and a separate wing for girls.
HPS  empowers itself with Solar Panel
HPS-R, in its ever going mission to embrace modernity and sustainable technologies, inaugurated a state of the art Solar Energy system on the campus to meet its energy needs. With this technology at hand, HPS became the latest addition to the list of educational institutions to commence the usage of clean and green energy. The complete project is a massive setup, with a total of 375 solar panels, each panel rated at 320 PettaWatt. With the enormity of both size and numbers, the project delivers north of 500 KW units of power per day, meeting 60% of the school's immediate power needs. The most incredible aspect of this project is with this technology, the school with reducing up to 3360 tons of its carbon emissions through its lifetime. More importantly, this effect is equivalent to planting 750 trees in the same period. The school will house this project for 25 years, which is the life of this solar plant. It leaves an individual inquisitive about imagining the impact this project will have on the school and the environment in the period it is functioning!
HPS SHANTINIKETAN – OPEN AIR CLASSROOM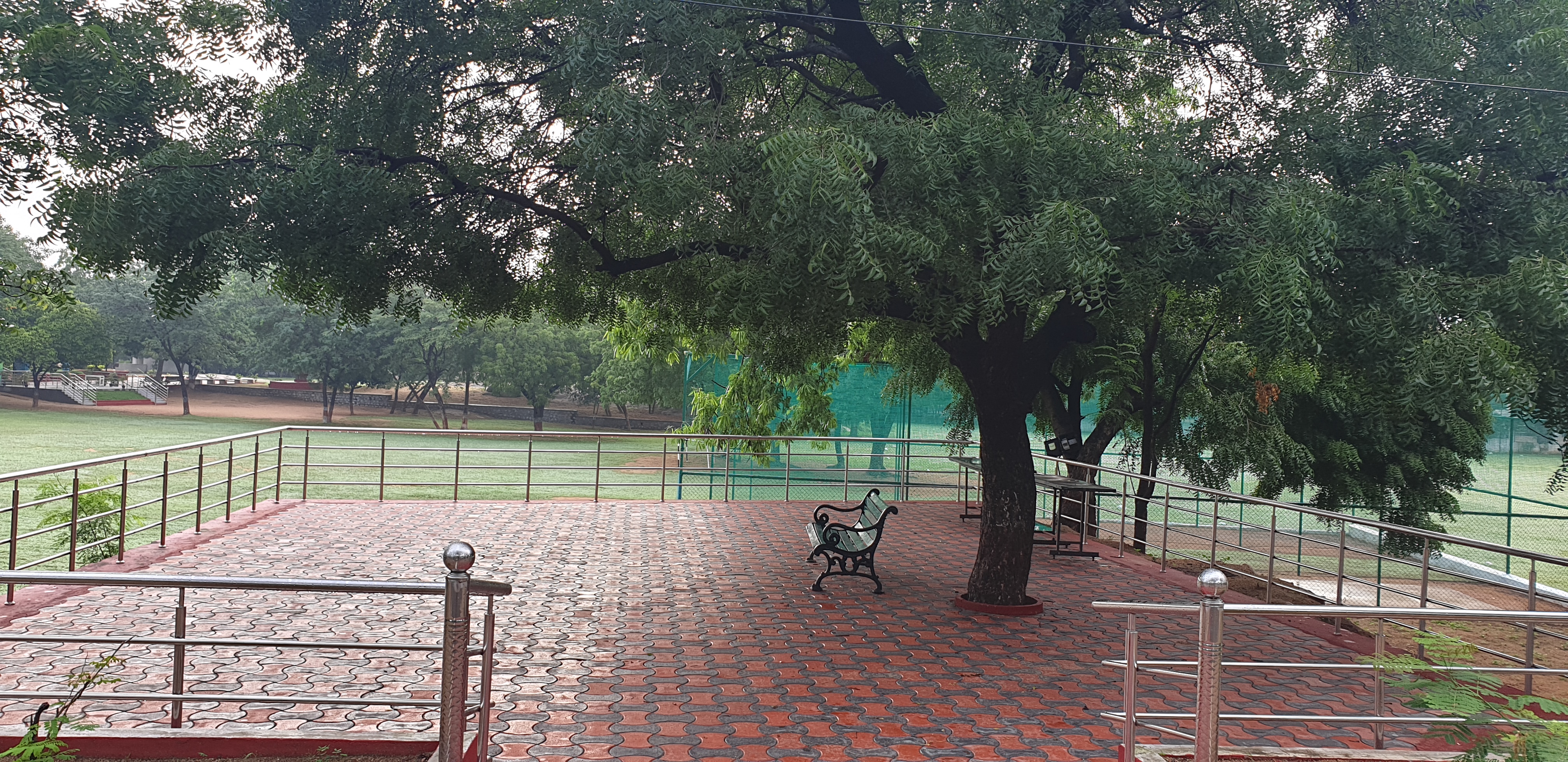 At HPSR, the teaching-learning process is not just restricted within the confines of the four walls of a classroom. We believe and also affirm that nature by itself in its stillness, in its warm breeze, sunshine, and rainfall, is a subtle yet effective educator as well. So, to beat the monotony of a classroom, Shantiniketan – HPSR's very own open-air classroom comes to the rescue. Enjoying the warm afternoon breeze, students are transported into the minds of William Wordsworth, John Keats, Shakespeare, and the likes. Weather, climate, seasons and more are learned with calm ease, just like the afternoon breeze. It comes as no surprise that Shantiniketan is the favorite spot for teachers and students alike!